Belmore aged care has much of a sense of culture, just like the suburb itself. Located in Sydney's south west, Belmore aged care agency has a wonderful history and a strong sense of culture running through the home.
Regis Belmore offers 65 places in single and shared rooms with shared en suites.
A characteristic building with many architectural features including high ceilings, leafy internal garden courtyard , large open space and a new resident cafe help lend themselves to all residents encouraging friendship and companionship.
With in house religious services, residents' library and massage therapy, Belmore's lifestyle program is tailored to meet interest with the inclusion of our traditional Greek Residents and the connection to their culture with suited activities and cuisine.
A short walk takes you to Belmore Shopping Village, local Clubs, Church's and public transport. We know good food is central to life and good nutrition underpins good health, we have on-site cooks making delicious home-style meals and baked treats daily.
Specialist support services and care
To cater towards the Greek residents living in the area, our Belmore aged care home has been adjusted to suit our residents' preferences.
Regis Belmore
27 Redman Parade Belmore New South Wales 2192
Resident Preferences
Support services – Ageing-in-place, respite care and palliative care are available at Belmore aged care.
Environment – Characteristic buildings with high ceilings, leafy internal garden courtyard and large open spaces; reminiscent of European infrastructure.
Food – We understand how important nutritious and wholesome food is – that's why we have qualified chefs, cooks and catering teams in all of our homes who cook on-site from scratch to deliver quality meals to each and every one of our residents.
Extra services – House religious services, residents' library, massage therapy are all available on site.
Lifestyle – We believe it is vitally important to stay engaged with life, to stay involved with current interests and develop new ones. This is why at Regis we create a personalised lifestyle program for each resident and encourage the whole family to be involved.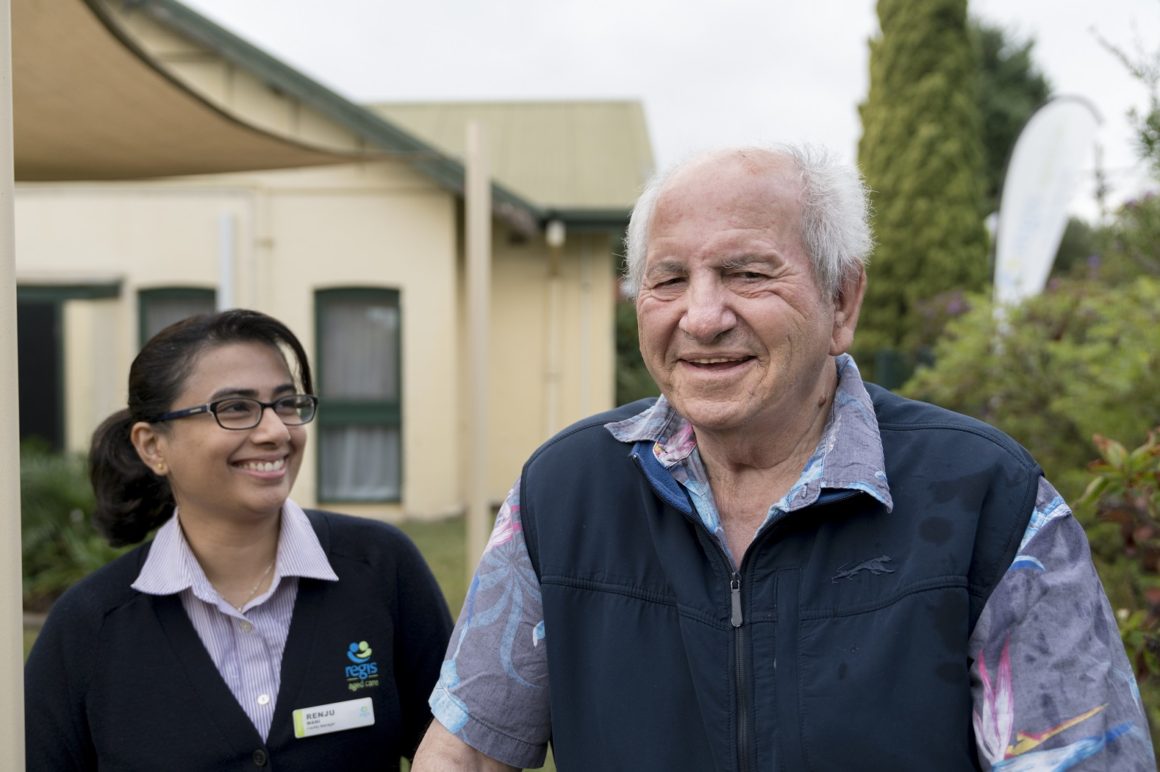 Book a tour today
Located on 27 Redman Parade, Belmore, our location is close to Belmore Shopping Village, public transport and churches. If you or your loved one is searching for aged care in Campsie or Belmore area, then look no further. Book a tour with us today or contact us on 1300 998 100 for more information.
Read other related articles