Regis Day Respite Program for Carers
Funded by the Commonwealth Home Support Programme (CHSP) – Care Relationship and Carer Support
Regis knows how important it is that carers receive a range of support to enable them to undertake their caring role. We strive to offer a wide range of individualised and varied programs through our Carers Respite Program available in the Northern Territory (Darwin), Tasmania (Hobart and Launceston), and Victoria (Blackburn South).
The program offers centre-based respite with a wide variety of activities. This provides carers an opportunity to keep up with other aspects of their lives including relaxation and participation in hobbies and interests. Our Day Respite Centre in Darwin also offers in-home respite.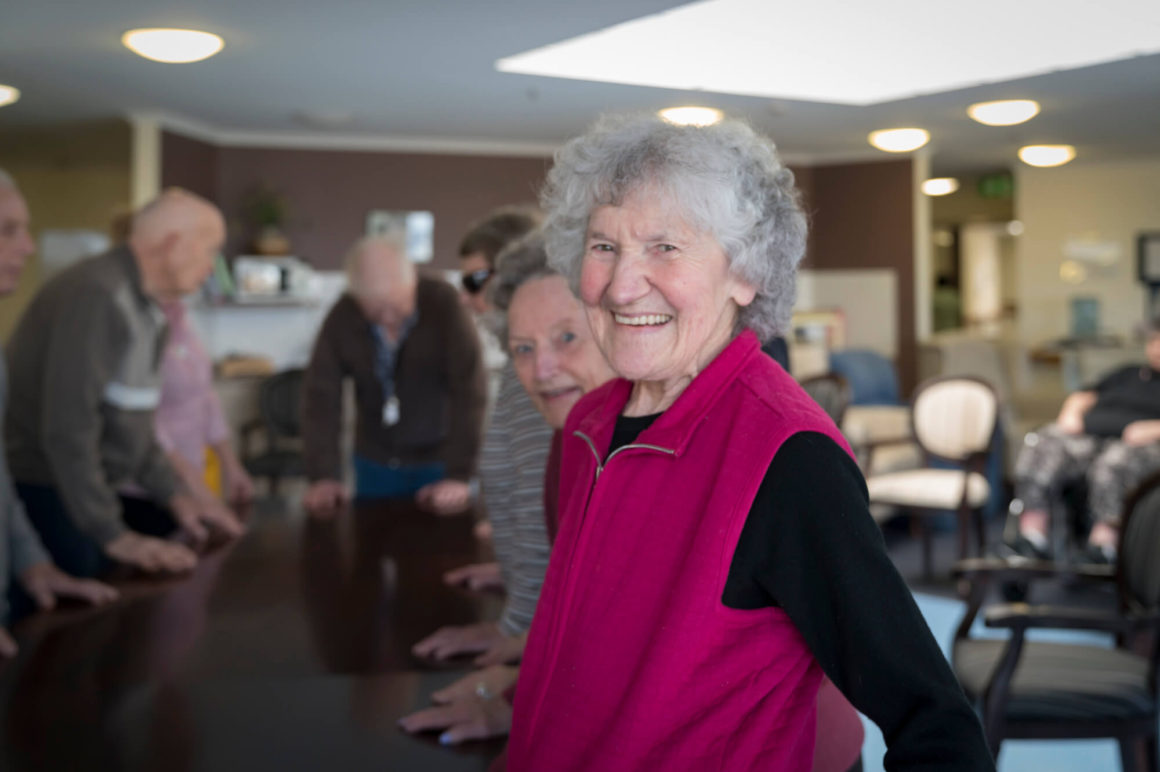 Centre-based respite
The respite program gives carers a break from care giving. Clients visit the centre and participate in a range of activities which might include day trips, theme days, guest performers, lifestyle activities and BBQs.
The program focuses on individual interests and abilities to enhance independence in a way that is of personal interest to each participant.
In-Home flexible respite
In-home respite is available at Regis Day Respite Darwin & Tasmania and allows carers to take a break from care giving and ensures the person they care for is being well looked after in the comfort of their own home.
While the carer takes a break, Regis staff assists the client with activities of daily living and provides social interaction and engagement.
Eligibility
The respite programs are for people who are dependent upon a carer and live in the Darwin and Palmerston areas, as well as Launceston and Hobart areas.
Do I have to pay to receive respite?
Respite is primarily funded by the Department of Health but you will be required to also contribute a small fee for each service.
The centre-based respite fee includes lunch and refreshments.
Referrals
In order to access respite you may seek a referral through My Aged Care or from one of the following:
General Practitioner
Hospital staff
Health agencies
Aged Care Assessment Teams
Regis Day Respite Eastern Metro
P: 1300 188 740
E: advice@regis.com.au
220 Middleborough Rd, Box Hill South Vic 3130
Regis Day Respite Tasmania- South
P: 1300 188 740
E: southreception@regisdayrespite.com.au
1 Acorn Drive, Warrane Tas 7018
Regis Day Respite Tasmania- North
P: 1300 188 740
E: northreception@regisdayrespite.com.au
1-9 Freshwater Point Road, Legana Tas 7277
Regis Day Respite Darwin
P: 1300 188 740
E: Darwin@regishomecare.com.au
11 Creswell Street, Tiwi NT 0810