We are fortunate to have the experience and expertise of our founders available to us. Their guidance is complemented by a diverse range of skills and knowledge from a highly professional team.
Together, they help ensure the success of our organisation.
And help ensure our people get the support they need, when they need it.
GRAHAM HODGES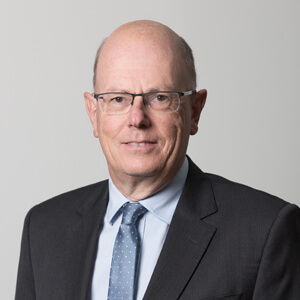 Independent Non-Executive Chairman
Graham Hodges has comprehensive international experience in the financial services industry with a career spanning more than 35  years.  He commenced his career in Commonwealth Treasury, Canberra where he worked for approximately 10 years before being seconded to the International Monetary Fund in Washington for several years.
For the past 25 years Graham has built an executive career at the Australian and New Zealand Banking Group Limited, working initially as Chief Economist and then in business leadership roles in the Corporate and Small Business divisions, before becoming CEO of ANZ New Zealand.  Since 2009 Graham has been the Deputy Chief Executive Officer, ANZ Banking Group Ltd.
Graham is currently a director of AmBank.  Previous directorships include Chairman of ANZ SAM Board (Special Assets Management), Esanda, ANZ Wealth and the Government's Aged Care Financing Authority.
Graham holds a Bachelor of Economics (Hons) degree from Monash University.
Graham has been a director of the company since August 2017.
---
DR LINDA MELLORS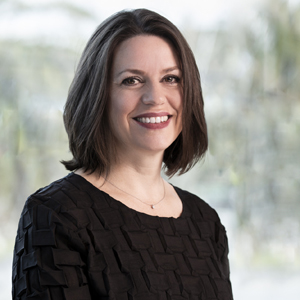 Chief Executive Officer
Linda Mellors was appointed as the Chief Executive Officer in September 2019, bringing with her over 15 years Executive experience in health and aged care.
Prior to joining Regis, Linda was Chief Executive- Health Services and Chief Operating Officer of Mercy Health where she led acute, sub-acute, residential aged care, home care, retirement living, mental health and palliative care services.
Linda is currently a Board Director of Mackillip Family Services. She was the chair of the North Eastern Metropolitan Integrated Care Services, Co-Chair of the Victorian metropolitan Chief Executive Group, Board Member of the Parent Infant Research institute and Board Director of the South West Melbourne Medicare Local.
Linda has a PhD in cardiac physiology, Bachelor of Science with first class Honours, Bachelor of Arts and is a Graduate of the Australian Institute of Company Directors.
---
BRYAN DORMAN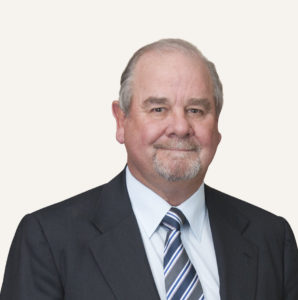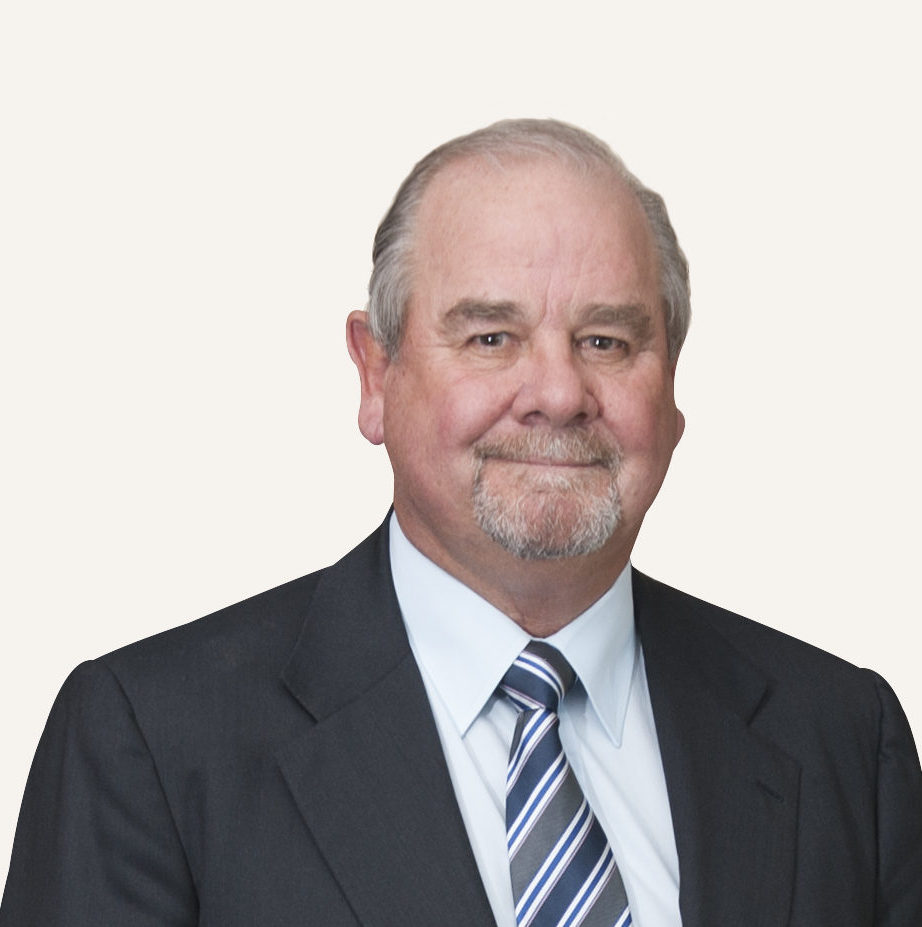 Non-Executive Director
Bryan Dorman has considerable experience both working in and growing enterprises across a broad range of industry sectors, including aged care, manufacturing, property development and investment and business services.
Bryan worked in and was a Partner of Melbourne accounting firm, Rees Partners, from 1977 until 2000. From its commencement in the early 1990s and until 2014 Bryan was the Chairman of Regis (Executive Chairman until 2008). As Chairman, he oversaw the management and growth of the company. Bryan was also the National President of the former aged care industry body, The Aged Care Association of Australia, from 2004 to 2012, during which time he was actively involved in the development of the industry and shaping its future.
Bryan has been a director of the company since July 2007.
---
SYLVIA FALZON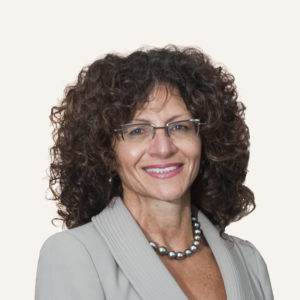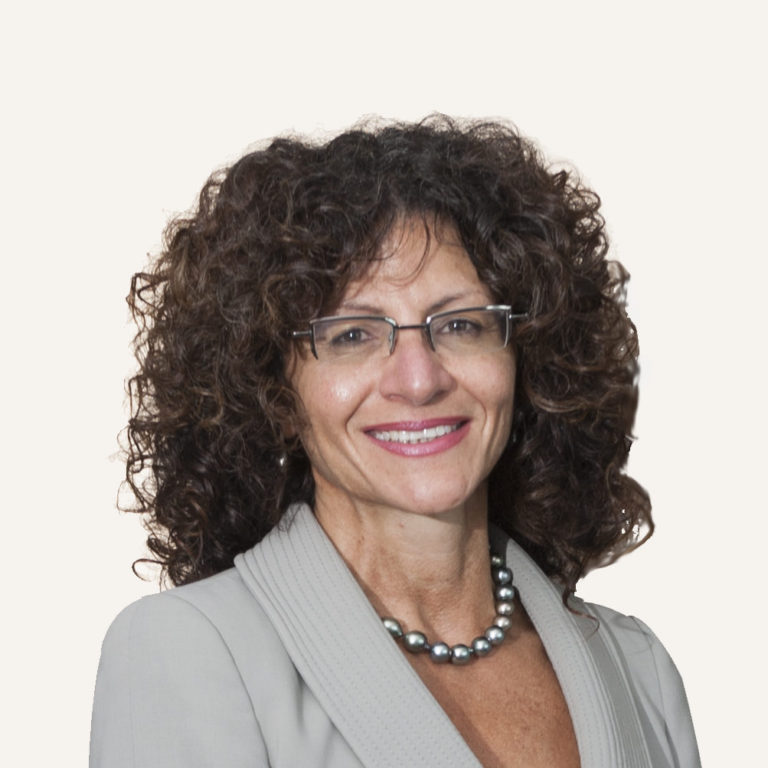 Independent Non-Executive Director
Sylvia has extensive experience in the financial services industry with a career spanning more than 27 years. She has held senior executive positions responsible for funds management businesses both domestically and internationally – including roles as Head of Business Development at Aviva Investors Australia, an equity partner at Alpha Investment Management and Chief Manager International Sales & Service at AXA Investment Management (formerly National Mutual Funds Management).
Currently, Sylvia is a non-executive director of Perpetual Limited and Cabrini Health Limited.
Sylvia holds a Masters in Industrial Relations and Human Resource Management (Hons) from the University of Sydney and a Bachelor of Business from the University of Western Sydney. She is a senior fellow of the Financial Services Institute of Australasia and also holds a graduate diploma from the Australian Institute of Company Directors. Sylvia is the Chairman of Regis Healthcare's Audit Risk and Compliance Committee, and is a member of the People and Remuneration Committee.
Sylvia has been a director of the Company since September 2014.
---
IAN ROBERTS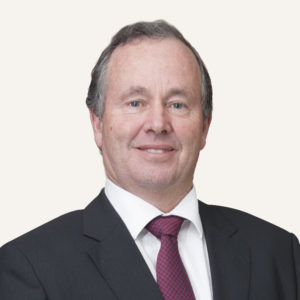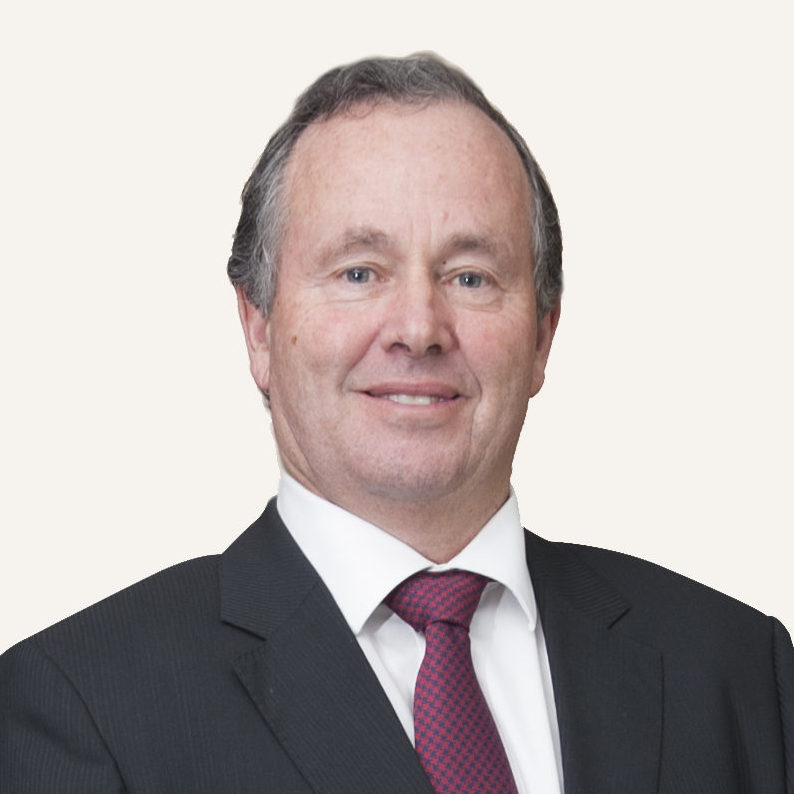 Non-Executive Director
Ian Roberts has over 30 years' experience in the real estate sector including 20 years in aged care. He currently holds non-executive directorships in several property and property services enterprises.
Prior to co-leading the Regis journey, Ian was involved in property development (subdivisional and commercial) in South East Queensland.
As a founding shareholder and Director (Executive Director prior to 2008) of Regis, Ian headed up the property division and oversaw the development and implementation of the strategy that resulted in the business growing in excess of 4,500 beds nationally.
Ian holds a Bachelor of Science (Surveying) from the Royal Melbourne Institute of Technology. Ian has been a director of the company since July 2007.
---
CHRISTINE BENNETT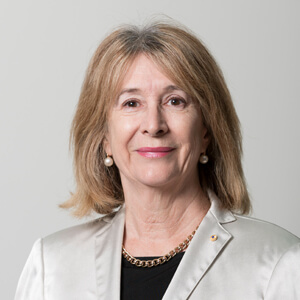 Independent Non-Executive Director
Christine is a specialist paediatrician with over 30 years health industry experience in clinical care, strategic planning, executive management and teaching and research. She is Dean of the University of Notre Dame Australia's School of Medicine.
Prior to this she has been CEO of Westmead Hospital, a partner in the KPMG Health and Life Sciences practice and a Group Executive and Chief Medical Officer at both MBF Limited and Bupa Australia. Christine was awarded an Officer of the Order of Australia in recognition of her distinguished service to medicine and health care leadership. Christine is currently Chair of the Sydney Children's Hospitals Network and a non-executive director of Capital Markets CRC Limited and Lorica Pty Ltd.
---
MATTHEW QUINN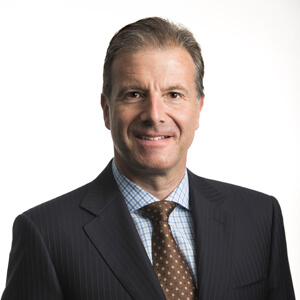 Independent Non-Executive Director
Matthew is an internationally recognised senior real estate and property development executive with a track record of strategy development, delivering financial results and driving operational efficiency. Matthew was Managing Director of Stockland for 13 years and is currently a non-executive director of CSR Limited and Landcom, and Chairman of Class Limited.
---
EXECUTIVES
MICHELLE BAKER
Executive General Manager – Operations Qld, NSW and NT
Michelle Baker joined Regis in 2009 in a project management role. Michelle has responsibility for more than half of Regis' portfolio covering Queensland, New South Wales and Northern Territory. Michelle has over 20 years of operational, business development and management experience across the hospitality and facilities management sectors. Qualifications include business management and post graduate studies in HR management.
---
MARTIN BEDE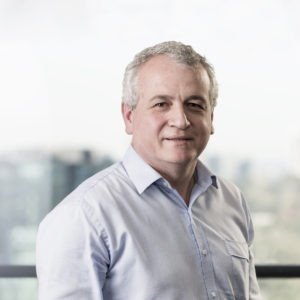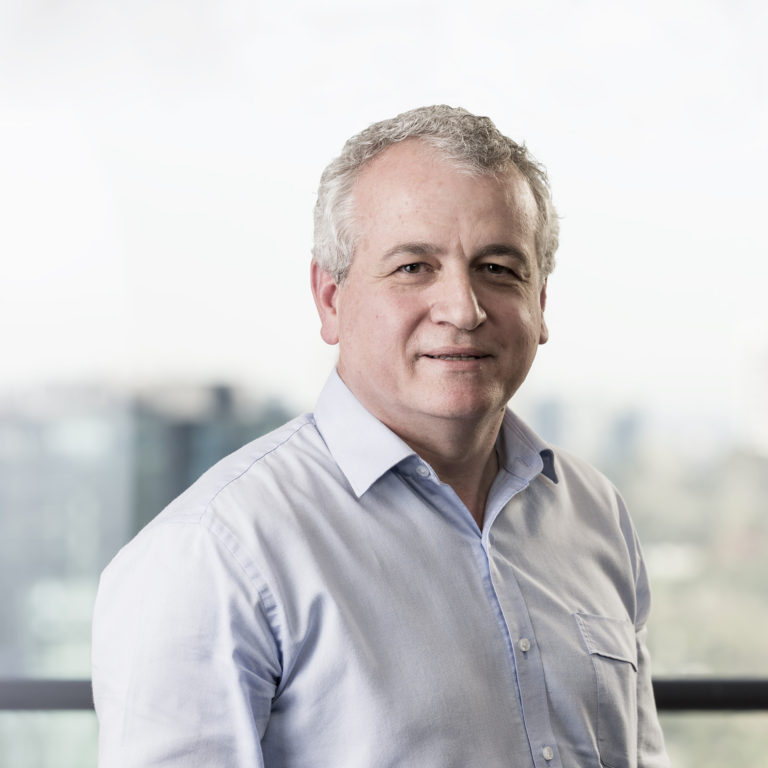 Company Secretary / General Counsel
Martin Bede is a lawyer with considerable experience in both private practice and in-house legal roles. Prior to joining Regis he acted as company secretary/legal counsel for both public and private companies in a variety of industries including Dairy Australia Limited and Victorian Rail Track Corporation. He was appointed Company Secretary of Regis Aged Care in April 2010.
---
TRISH FAIRMAN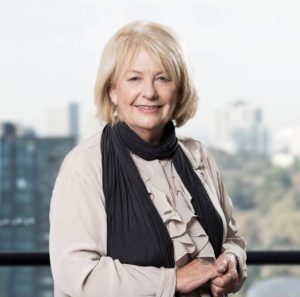 Executive General Manager – Quality Assurance / Compliance
Trish Fairman joined Regis Aged Care in 2001 and holds nearly 20 years experience in aged care services and clinical care management. Australian of the Year Nominee in 2009 for Services to Aged Care, Trish has worked at all levels for the company, including managing both Queensland and Victoria and overseeing an extensive building and redevelopment phase as head of National Major Projects. Trish commenced her current role as General Manager – Quality Assurance / Compliance in 2009.
---
MICHAEL HORWOOD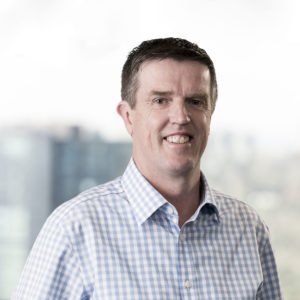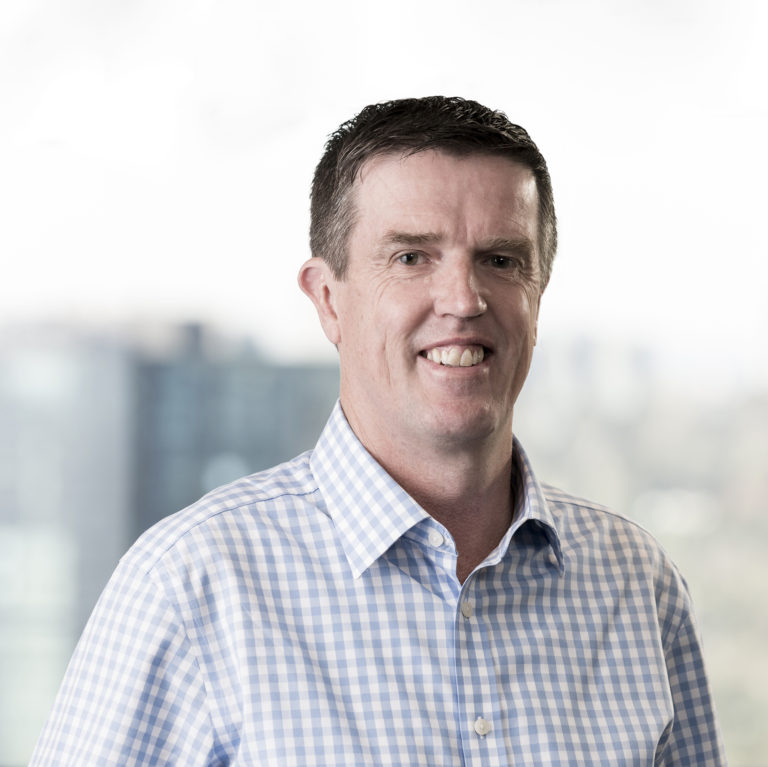 Executive General Manager, Property
Michael Horwood joined Regis Aged Care in July 2010 as General Manager – Property. Prior to this, Michael held various development and construction management positions with Lend Lease Primelife, Stockland, FKP and Tricare Limited. Michael has over 25 years experience in the property development and construction industry with over 15 years specialising in the retirement and aged care sector. Michael also holds a Bachelor of Construction Management and a Masters of Project Management from the University of Queensland and is a registered builder.
---
LEE JEFFERY
Executive General Manager People & Culture
Lee joined Regis 2011 to lead the Organisational Development & Learning function, and transitioned to her current role in August 2016. Lee has 25 years of operational and Human Resource experience gained through a number of senior roles within the Spotless Group and previously as a business consultant. In her career she has lead numerous major projects across the Hospitality and Managed Services sectors and within the WHS business function.
---
DARREN LYNCH
Chief Commercial Officer
Darren Lynch has 24 years experience across a range of industries; primarily finance based given his Chartered Accountant background. Prior to joining Regis in 2010 as an employee Darren worked at Macquarie Group in various roles, the most recent being in the private equity group as asset manager for aged care assets that it managed, which included Regis. In addition to Executive Team responsibilities, Darren is responsible for many of the growth initiatives within Regis including property, acquisitions (land and businesses), mobilisation of greenfield developments and integration of acquired businesses.  Darren is also actively involved in aged care policy matters.
---
PHIL MACKNEY
Executive General Manager – Operations Vic, SA, WA and Tas
Phil Mackney joined Regis in 2009 as Operations Manager. Phil has responsibility for Victoria, South Australia & Western Australia. Phil has a medical background and extensive management experience. Prior to joining Regis, Phil held general management and operations management roles in the Australian Defence Force Queensland and hospitality and security sectors.
---
DAVID NOONAN
Chief Financial Officer
David Noonan was appointed to the role of CFO in August 2015 and brings over twenty years senior executive experience to Regis. Prior to joining Regis, David held the roles of Chief Financial Officer and also GM Corporate Development and Investor Relations at Murray Goulburn. David has also held senior finance roles at Fletcher Building, OneSteel, Smorgon Steel and Amcor.
David started his career at Price Waterhouse. David is a member of the Institute of Chartered Accountants and a Member of the Australian Institute of Company Directors.
---
KIRSTY NOTTLE
Executive General Manager, Investor Relations and Corporate Services
Kirsty Nottle has over 20 years of experience in the services sector. She has held roles within the Spotless Group and Bureau Veritas, ranging from Corporate Development, Commercial Management, Business Development and Project Management. Projects have included acquisitions and integration, management of tender submissions and business development projects, business change projects and process improvement.