Additional Services at Regis
At Regis, we understand the importance of choice. Welcome to our Additional Services.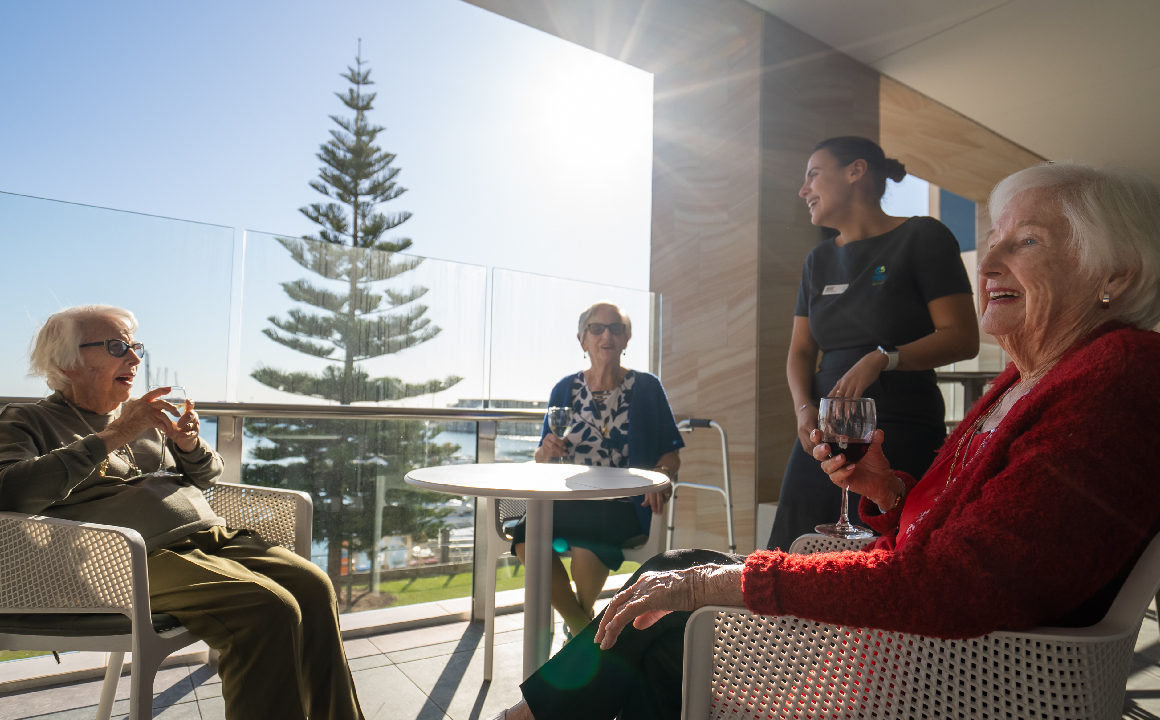 Only available at participating Homes. Regis reserves the right to amend its additional service offerings from time to time. Regis Club and Classic is an additional service and additional service fees apply. Offer is subject to the full terms set out in the Regis Resident Agreement.
Participating Homes
Club Services

NSW

Regis Hornsby
Regis Rose Bay

QLD

Regis Aspley (CPSM)
Regis Birkdale
Regis Camp Hill (CPSM)
Regis Chelmer
Regis Ferny Grove
Regis Holland Park (CPSM)
Regis Lutwyche
Regis The Gap
Regis Wynnum
Regis Yeronga

VIC

Regis Armadale
Regis Blackburn
Regis Brighton
Regis East Malvern
Regis Shenley Manor

SA

Regis Burnside
Regis Kingswood

WA

Regis Nedlands
Regis North Fremantle
Regis Port Coogee
Regis Woodlands

Reserve

NSW

Regis Elermore Vale
Regis Port Macquarie

QLD

Regis Caboolture
Regis Ferny Grove
Regis Gatton
Regis Greenbank
Regis Holland Park (CPSM)
Regis Kuluin
Regis Lodges on George (CPSM)
Regis Magnolia (CPSM)
Regis Salisbury
Regis Sandgate Lucinda
Regis Sandgate Musgrave
Regis The Gap
Regis Wynnum

VIC

WA

Classic

NSW

Regis Port Macquarie
Regis Port Stephens
Regis Hurstville

QLD

Regis Birkdale
Regis Bulimba
Regis Caboolture
Regis Greenbank
Regis Kirwan
Regis Lodges on George (CPSM)
Regis Magnolia (CPSM)
Regis Maroochydore
Regis Redlynch
Regis Salisbury
Regis Sandgate Lucinda
Regis Sandgate Musgrave
Regis Sippy Downs
Regis Whitfield

NT

VIC

Regis Alawarra
Regis Blackburn
Regis Cranbourne
Regis Dandenong North
Regis Fawkner
Regis Frankston
Regis Inala Lodge
Regis Macleod
Regis Ontario
Regis Rosebud
Regis Sandringham

SA

Regis Burnside
Regis Marleston

WA

Regis Bunbury
Regis Como
Regis Embleton
Regis Greenmount
Regis Weston