Aged care homes in Toowoomba are hard to come by. Regis Gatton, located at 22 Dawson Drive, Gatton, Queensland, is just over half an hour drive away from Toowoomba. Our nursing agency in Toowoomba's east features pristine gardens and a gazebo, nestled in the heart of Gatton.
For aged care services near Toowoomba, our Gatton aged care centre offers residents an individualised care program. With unique, individualised programs our staff will provide tailored support and be able to learn your hobbies, interests and your mobility levels.
Regis Gatton
22 Dawson Drive Gatton Queensland 4343
Types of Aged Care
Consistent with our Regis Homes across Australia, our aged care homes near Toowoomba (Gatton) feature the following types of aged care:
Ageing-in-place – receiving care in the same facility; individualised care plan is updated regularly to reflect the support required.
Palliative care – sensitive support to residents nearing the end of their life.
Respite care – short-term care and support for residents whose carers are unavailable or for those who need extra support.
Talk to Us About Your Needs
At Regis, our residents come first. Find out more about why Regis is the best choice when it comes to choosing a residential aged care near Toowoomba, or ask one of our friendly employees about our other locations by contacting us on 1300 998 100.
Regis Gatton
Regis Gatton has expansive pristine gardens, extensive walkways and a beautiful gazebo, nestled next to parkland adjacent to the Gatton Jubilee Golf Club.
Our aged care home in Gatton is located in the regional hub of Gatton, in the lush Lockyer Valley and 30 minutes from Toowoomba. Our welcoming community is also close to shops, restaurants and the Gatton Hospital.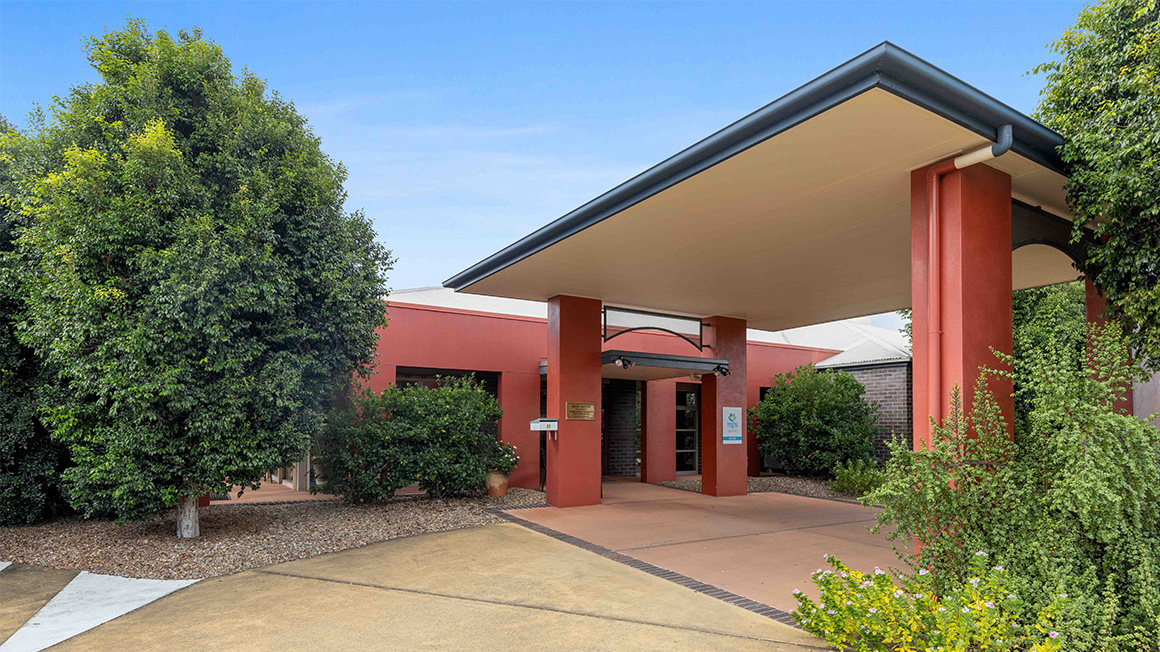 Mealtimes at Regis Gatton
Mealtimes at Regis Gatton are an important part of our resident's day and it's essential that we provide choice and freshness to our menu.
Our teams carefully select seasonal, well-sourced produce when designing our menus and residents play a large part in the process. All our recipes are always evolving and are rigorously tested by our chefs and residents before we introduce any new dishes. We understand that variety and choice are important and that's why we review and monitor resident feedback so that we can offer bespoke menus designed around what our residents enjoy.
A nutritious diet is vital in supporting both our physical health as well as emotional wellbeing. Good food nourishes the body, brings people together, and provides enjoyment in everyday life.