Find Aged Care Jobs in Darwin
Regis are offering aged care jobs in Darwin that are an amazing opportunity to start your career or take it to the next level. At Regis, we make sure we find the right kind of person to join our team; which is why our aged care jobs in Darwin, NT are high in demand. At Regis we have been dedicated to providing aged care with dignity for more than 25 years.
Our aged care jobs in Darwin, Australia offer more than just a place of employment. We provide benefits to our employees such as:
Consistent and ongoing support for you; allowing you to maintain your work and life balance
Lots of career opportunities and pathways
Supportive work environment that recognises your efforts and achievements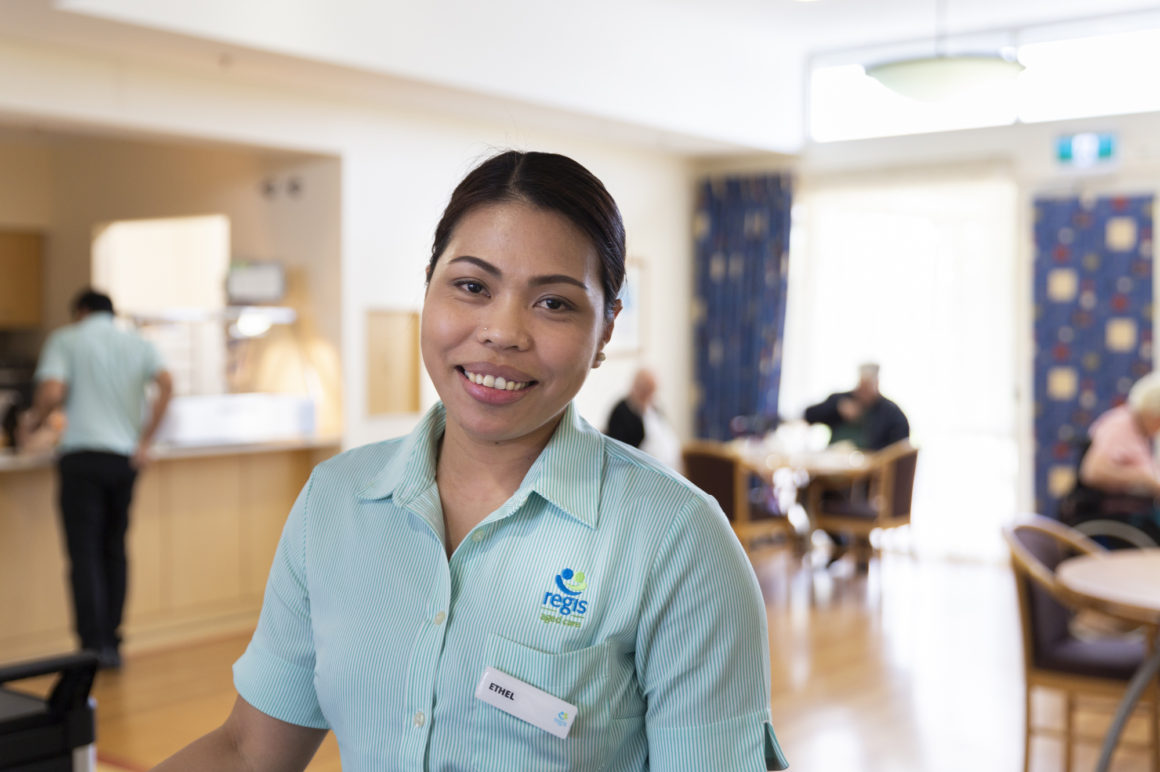 Apply to Join Regis
Regis is known to provide aged care to the highest standard; and we do the same for our employees.
Join Regis to grow your knowledge and strengths in the career you love. Search for aged care job vacancies in Darwin here or alternatively you can email us with an expression of interest to jobs@regis.com.au.