Learn the Benefits of Aged Care Physiotherapy
Regis Aged Care and our aged care physiotherapy plays an important role in our lives as we age because as we get older, the likelihood of health problems increases. Aged care physiotherapy helps with overall mobility, through a combination of massage, exercise and other techniques to prevent future injuries.
Physiotherapy for the elderly means that, for those who have access to our day therapy centres, they would receive:
Comprehensive assessment
Care planning
Therapeutic interventions to residents of Regis as well as physiotherapy for elderly patients and members of the community
For access to elderly care physiotherapy through our day therapy centres, you will need to obtain a referral. This can be obtained from your general practitioner, hospital staff, health agencies or aged care assessment teams.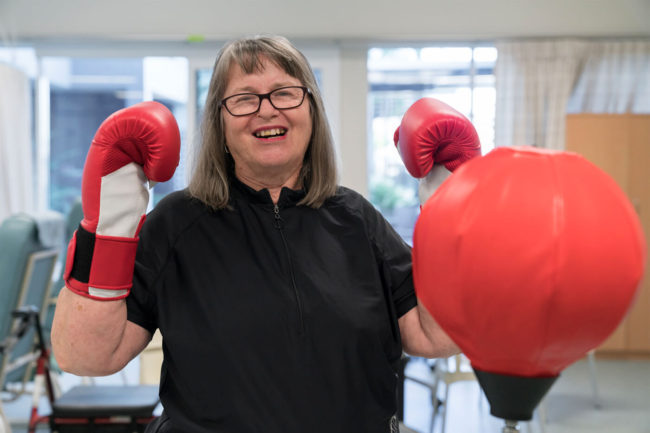 Call Us to Find Out More
Physiotherapy in aged care facilities have proven to make a big difference in the long run. To find out more about the services available at our day therapy centres, you can contact our centres directly or simply call us on 1300 998 100.