Make a Huge Difference in Your Life
Regis Home Care in Tasmania can make a huge difference in your life. We provide the extra support in areas you want; such as helping around the house, cleaning, shopping and even just companionship.
High Quality Home Care
Our staff for home care in Hobart and all across Australia are all qualified to provide high quality care and support, all in the comfort of your own home. All of our services are fully accredited and undergo stringent assessments on a regular basis so you can rest assured knowing that you are in the best of hands with Regis.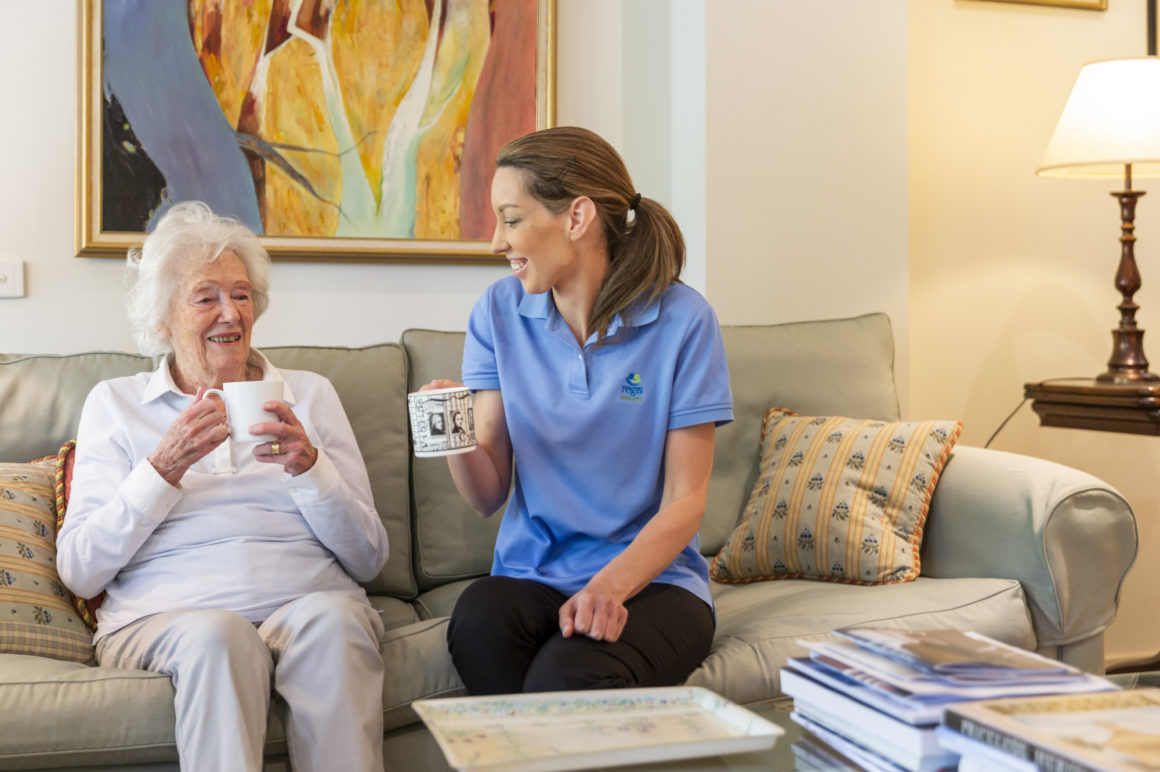 Book a Free Consultation
Find out more about the services and support we offer by booking a free consultation with us. This consultation will allow us to effectively determine what type of support or package would be right for you. Home care fees and charges are outlined here, or contact us on 1300 188 714 to speak to one of our friendly staff today.