Regis Musgrave has been wanting to spruce up Jessie's gift shop to make it more attractive for their residents and visitors. The gift shop is run by long serving Jessie's place volunteers, and sells everything from chocolates, calendars, and puzzle books, to second hand donated goods such as clothing, handbags, and jewellery.
After some thinking, Regis Musgrave decided to paint a heritage-style shopfront window mural on the plain cream wall and got in touch with local artist, Barry from BAZZART, to come down to the Home and share his ideas with them. Barry has completed many other colourful community projects in local schools and hospitals.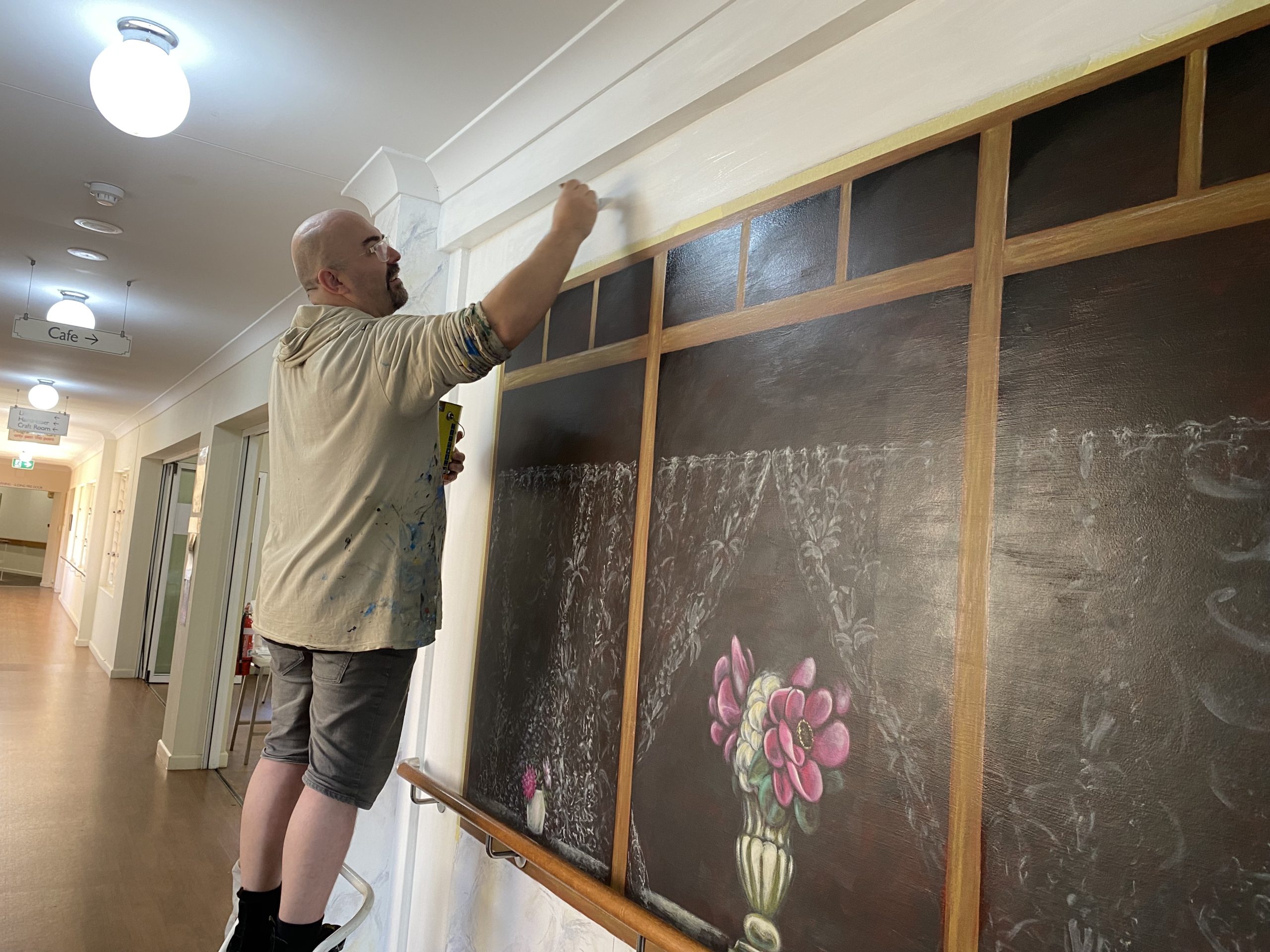 From the moment Barry got started, Regis Musgrave residents, employees, and visiting families adored following the progress and seeing the artistic process come to life before their eyes. They marvelled upon the finished product and were amazed to see that the previously bare cream wall is now adorned with this beautiful artwork.
Having art displayed around the Home benefits residents' wellbeing as it gives the space a sense of warmth and creates an inviting and stimulating environment. The team at Regis Elermore Vale have loved seeing residents pass by to stop and admire the mural, as well as share comments with fellow residents.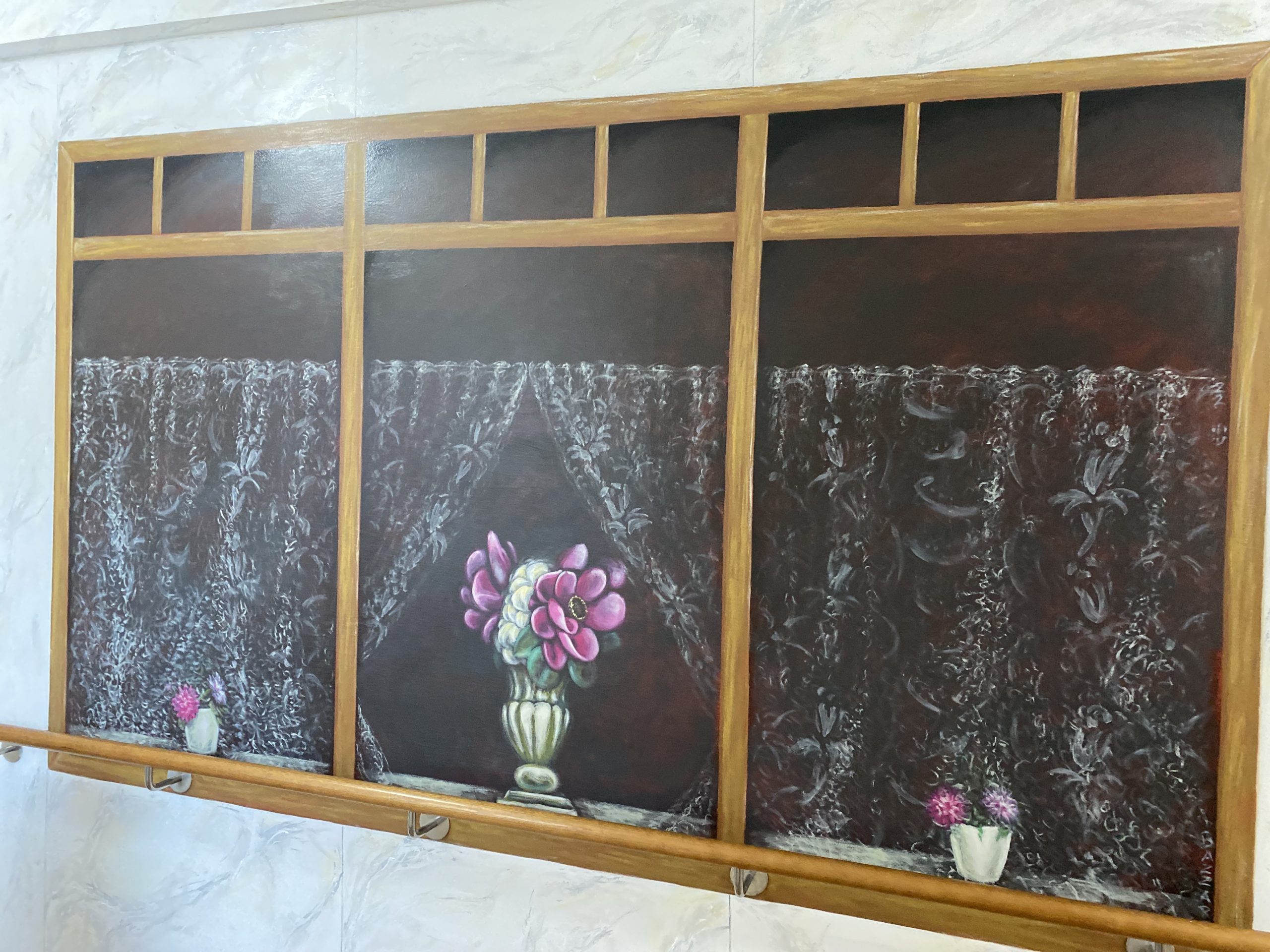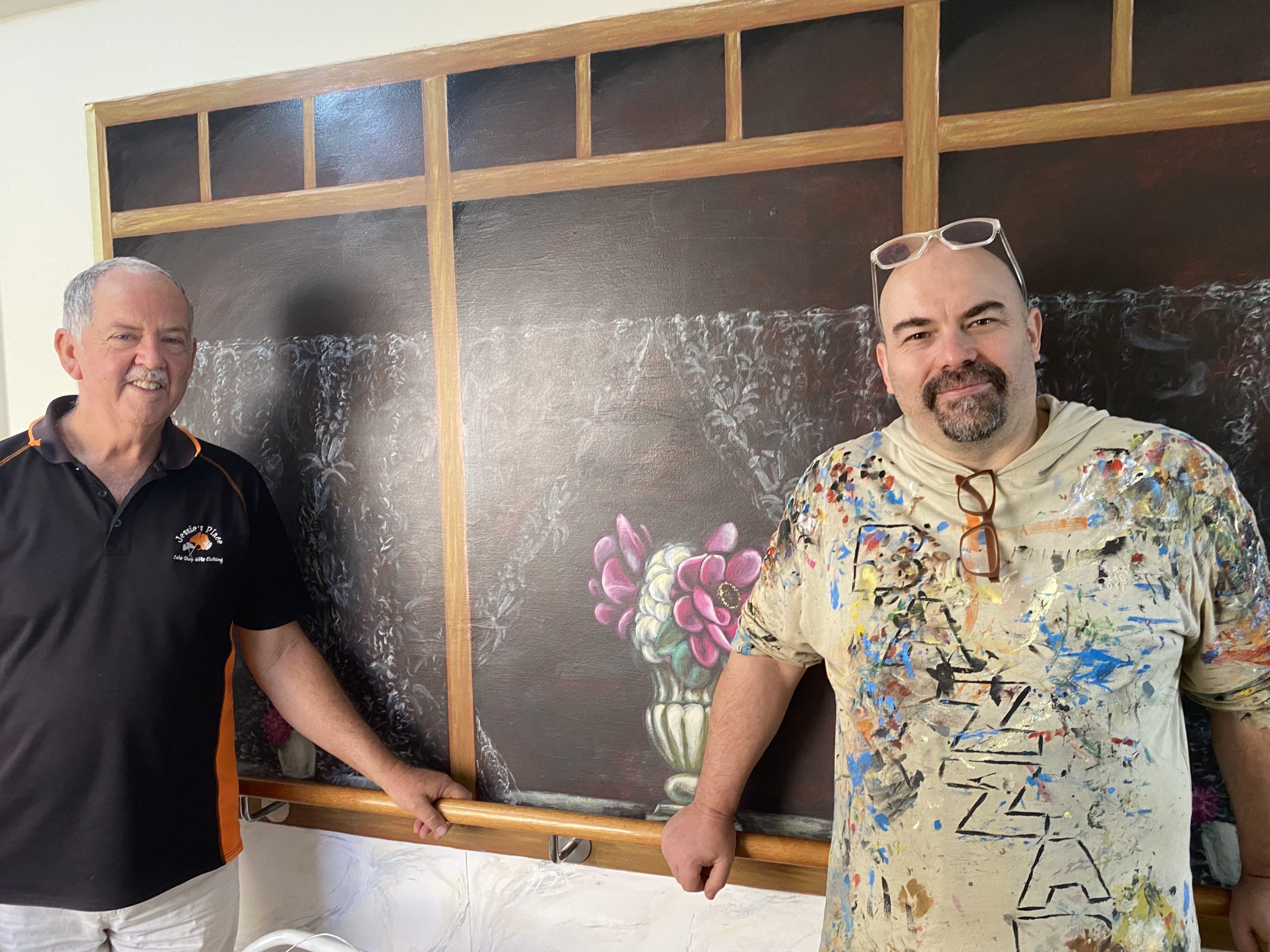 The project was funded by purchases made by residents, employees, and families at the Jessie's place gift shop over the past 12 months. A huge thank you to Barry, all the wonderful volunteers, and the many supporters that were involved in this project and journey.