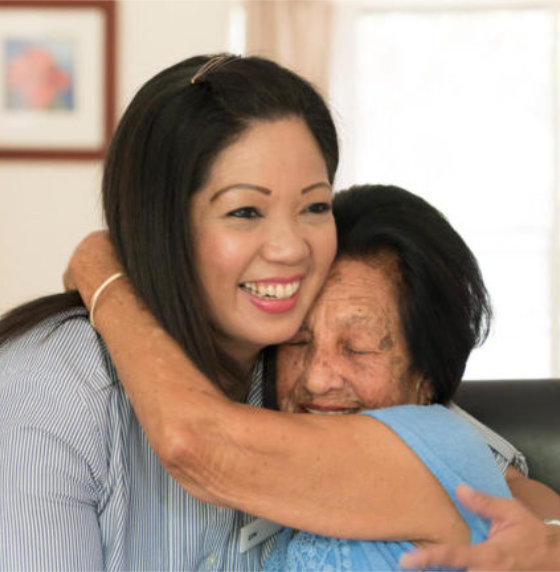 15 Short Street, Redlynch QLD 4870
Cairns
Discover the difference Regis Home Care can make
Regis Redlynch is our base dedicated to providing a whole host of in home care services and packages to residents in Cairns, Queensland. Whatever your particular needs are, our commitment is to ensure you enjoy an incredible level of support, care, and assistance, all within the privacy and comfort of your own home.
Our in home care services range from general help around the house, right through to 24/7 care. We are conveniently based in Redlynch, meaning we are always on hand to assist our valued Cairns residents.
If you'd like more information regarding fees you can download our Home Care fee details here:
Regis Home Care Pricing Sheet (PDF)
How you can benefit from our Cairns in home care services
There are a number of benefits to be had through Regis Home Care's services and packages, including:
Continue to enjoy the comfort and independence of living in your own Cairns home, but with the additional support you need to ensure your overall health, happiness, and safety
The flexibility to choose from a range of in home care packages and individual services, to better suit your specific requirements and budget. Government-funding may also be a possibility, depending on eligibility
A vast improvement in quality in life. Whether you need minor assistance with errands and household cleaning, or comprehensive 24/7 care, Regis Home Care Cairns is here to make a positive impact to your daily life
In home care services available in Cairns
To better suit and serve you, we offer a number of home care services and packages. You have full flexibility to choose the ways in which we can assist you, with options including:
24 hour in-home care: Sometimes the only option for ensuring the safety and continued wellbeing of someone is to provide them with 24/7 care. Our around the clock assistance is an incredibly useful and valuable service for those who require it.
In-home dementia care: Support and care from a professional is often essential when ensuring the continued safety and wellbeing of someone suffering from dementia. Regis Home Care specialises in providing dementia care that doesn't require you (or your loved one) to leave your Cairns home.
In-home disabled care: Enjoy the independence of living in your own home whilst also getting the help you need through our dedicated in home disabled care services. Our team can take care of everything from cleaning your home and providing transportation, through to preparing meals and helping with personal care.
In-home palliative care: Dealing with complicated medical requirements doesn't necessarily mean you have to forgo the privacy of your own home to live in a hospice. Our in home palliative care ensures your medical needs are catered for in a professional and non-invasive way.
In-home respite care: It's important for carers to have time to themselves to relax and recharge, and respite care allows them to do so. You can have full confidence and peace of mind that your loved one is in good hands when utilizing our in home respite care.
Privately Funded Home Care: Whether you are eligible for Government Funded Home Care or not, if you would like to fund your home care yourself you can. All Regis' Home Care, Home Help and Companionship services are available for anyone wishing to privately fund their home support needs .If you choose Privately Funded Home Care, you don't have to wait for government approvals- your services can start immediately.
Privately Funded Home Care also gives you greater freedom to choose how many services you receive and how often.
And additional services
Some of the areas in Cairns we provide Home Care Services to are Redlynch, Freshwater, Brinsmead, Whitfield, Kamerunga, Barron Gorge, Edge Hill and more.
Contact our Cairns Regis Home Care offices today to Book a Free Consultation
The best way to properly understand how we can help you is simply by contacting us. We'll be able to walk you through the process and help you gain a better understanding of the best services according to your needs, as well as give you information on government-funding eligibility or our fees where relevant. Call Regis Advice on 1300 188 740 to Book a Free Consultation.