Lutwyche & Kedron Aged Care
Regis Lutwyche is a perfect location to enjoy retirement living. For those who are searching for a Kedron aged care or Chermside retirement village, this location might just be what you are looking for.
Regis Lutwyche is a newly opened contemporary aged care facility located in the inner north suburb of Brisbane.  At 10 Perry Street, Lutwyche, public transport, parks, Kedron Brook Trail are all accessible from our convenient location.
Regis Lutwyche is a purpose-built ageing-in-place contemporary home located in inner north Brisbane on the famed Kedron Brook Trail. Completed in June 2018, the Club home is conveniently close to public transport and parks and features concierge, WiFi, Foxtel, private dining room, day spa, hair salon, cinema and library.
Regis Lutwyche has 135 single rooms (including dementia- specific, palliative and respite), each with en suite, and all with a view of a courtyard or landscaped garden. The stunning rooftop lounge and cafe offer views of the city. Club Services also includes a Personal Club Plan tailored to your tastes and needs and a dedicated Club Services Manager to help manage your plan and help you enjoy the experience.
Regis Lutwyche
10 Perry St, Lutwyche QLD
Support Services & Aged Care
If you're looking at a Chermside nursing home, consider our Lutwyche aged care centre which offers specialised care and support for our residents. Our support services include dementia specific, palliative and respite care.
Additionally, services such as access to therapy, assistance with medications, personal care, bathroom needs, meals and much more are offered to our residents at Regis.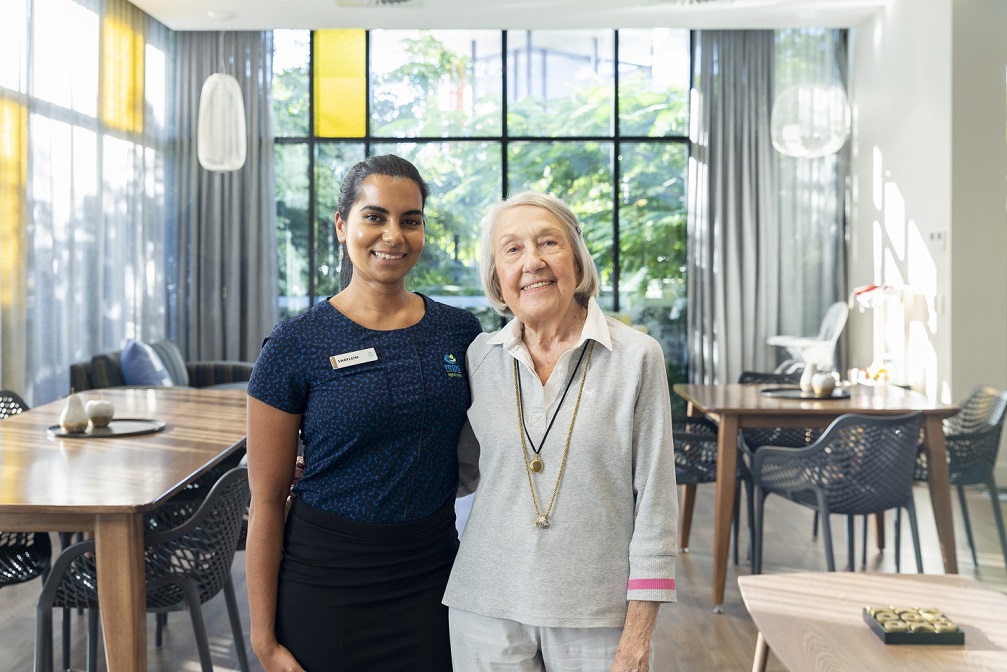 Book a Tour with Regis
Start living the life you have always wanted with us here at Regis Lutwyche. With a friendly community, helpful staff and independence, you can have it all. Book a tour with us today and find out if you are eligible for government funding here.
Read other related articles