Regis Port Coogee aged care is a newly developed facility. Located at 72 Pantheon Avenue, this Port Coogee nursing home has breathtaking views overlooking Port Coogee Marina with expansive views of the ocean.
Innovative Support Services
Regis is one of the largest providers of aged care support services in Australia. We strive to deliver support services at our Port Coogee aged care facility such as:
Ageing-in-place
Dementia care
Club Services
Regis Port Coogee
72 Pantheon Avenue, North Coogee, WA 6163
Providing the best care
We aim to provide the best service in the industry and we take pride in being an innovative industry leader at our Port Coogee nursing home. Residents with Port Coogee care will also enjoy services such as an on-site chef, private dining, Foxtel, day spa, hair salon and much more.
Contact Us
We are excited to have you on board with Regis Port Coogee aged care. Book a tour with us today, or call us on 1300 998 100 for more information.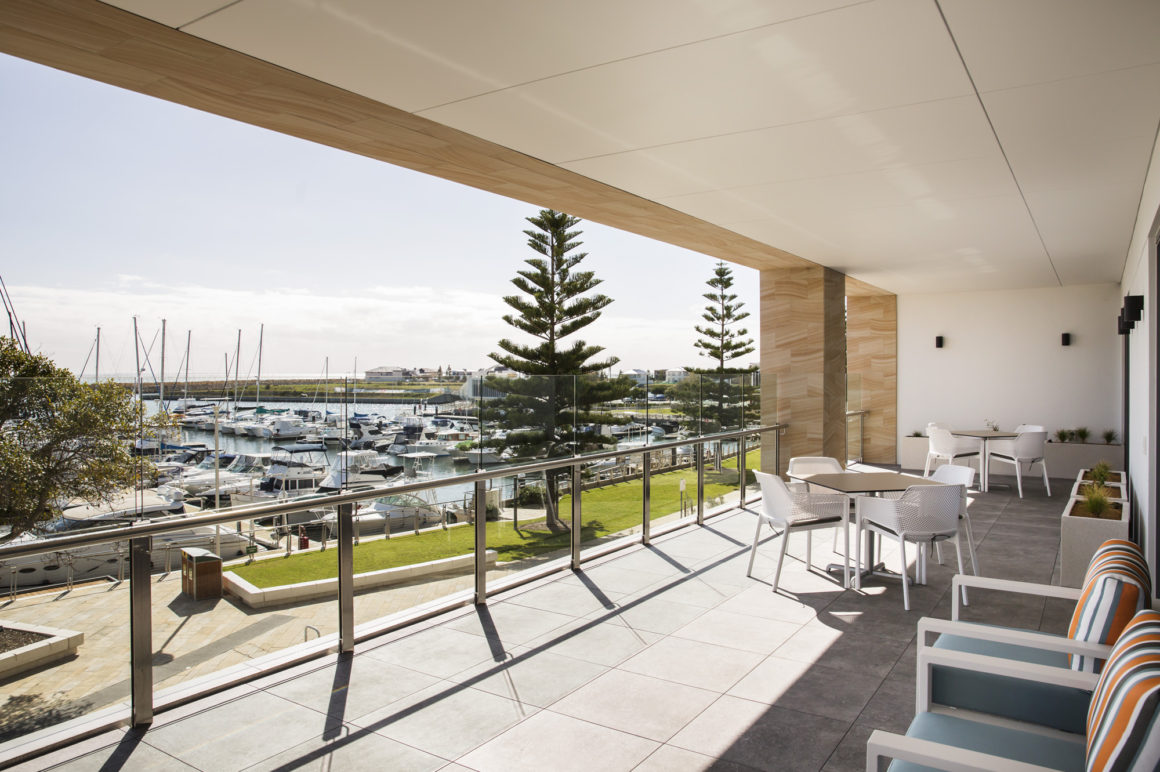 Read other related articles