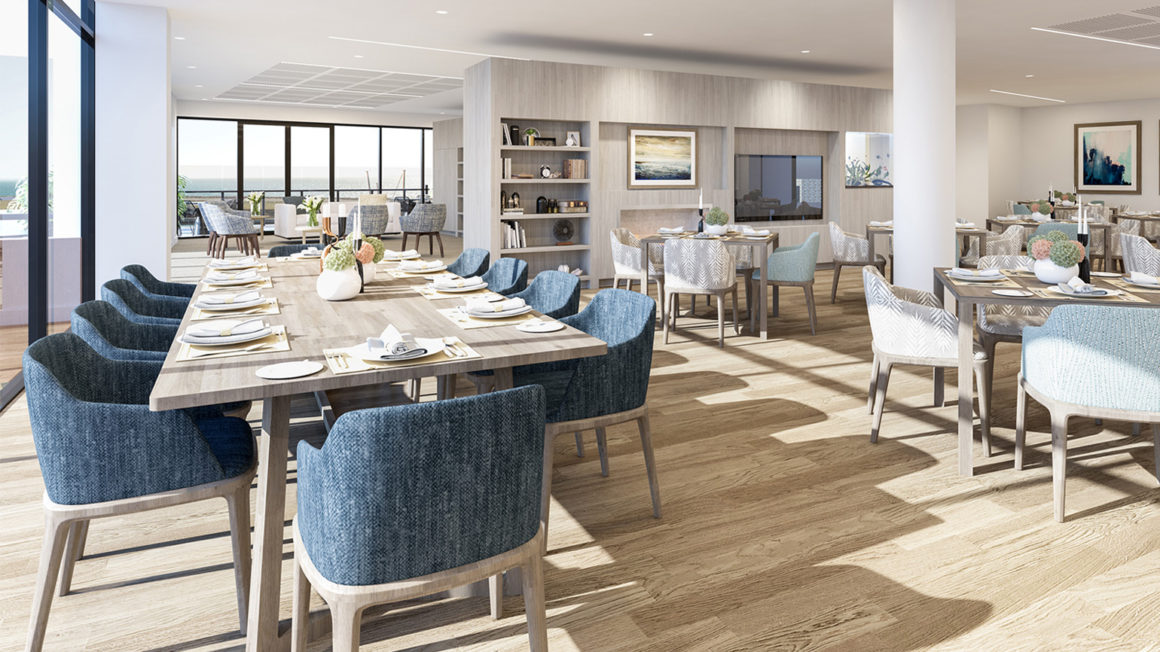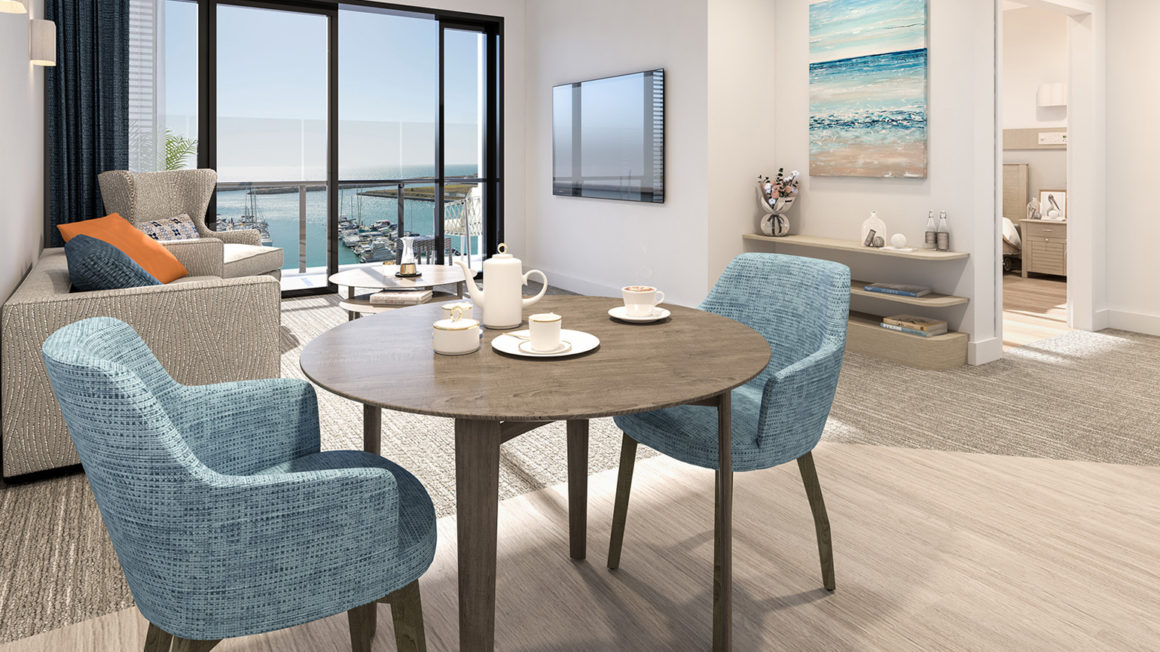 Regis Port Coogee
72 Pantheon Avenue, North Coogee, WA 6163
Regis Port Coogee
Regis Port Coogee Opens late 2018
Regis Port Coogee will be a new aged care facility, overlooking the Port Coogee Marina with expansive views of the ocean.
Port Coogee will offer a dementia-specific area, and Club Services providing on site chef, private dining, Foxtel, Wi-Fi, onsite café, day spa, library, cinema and hair salon. Regis Port Coogee will open late 2018.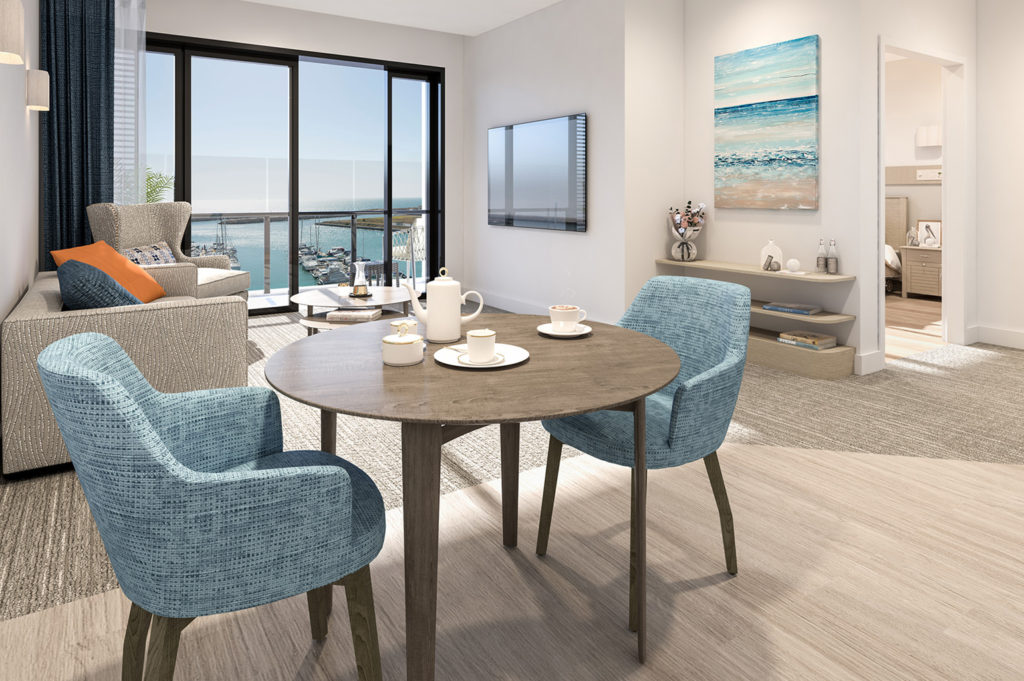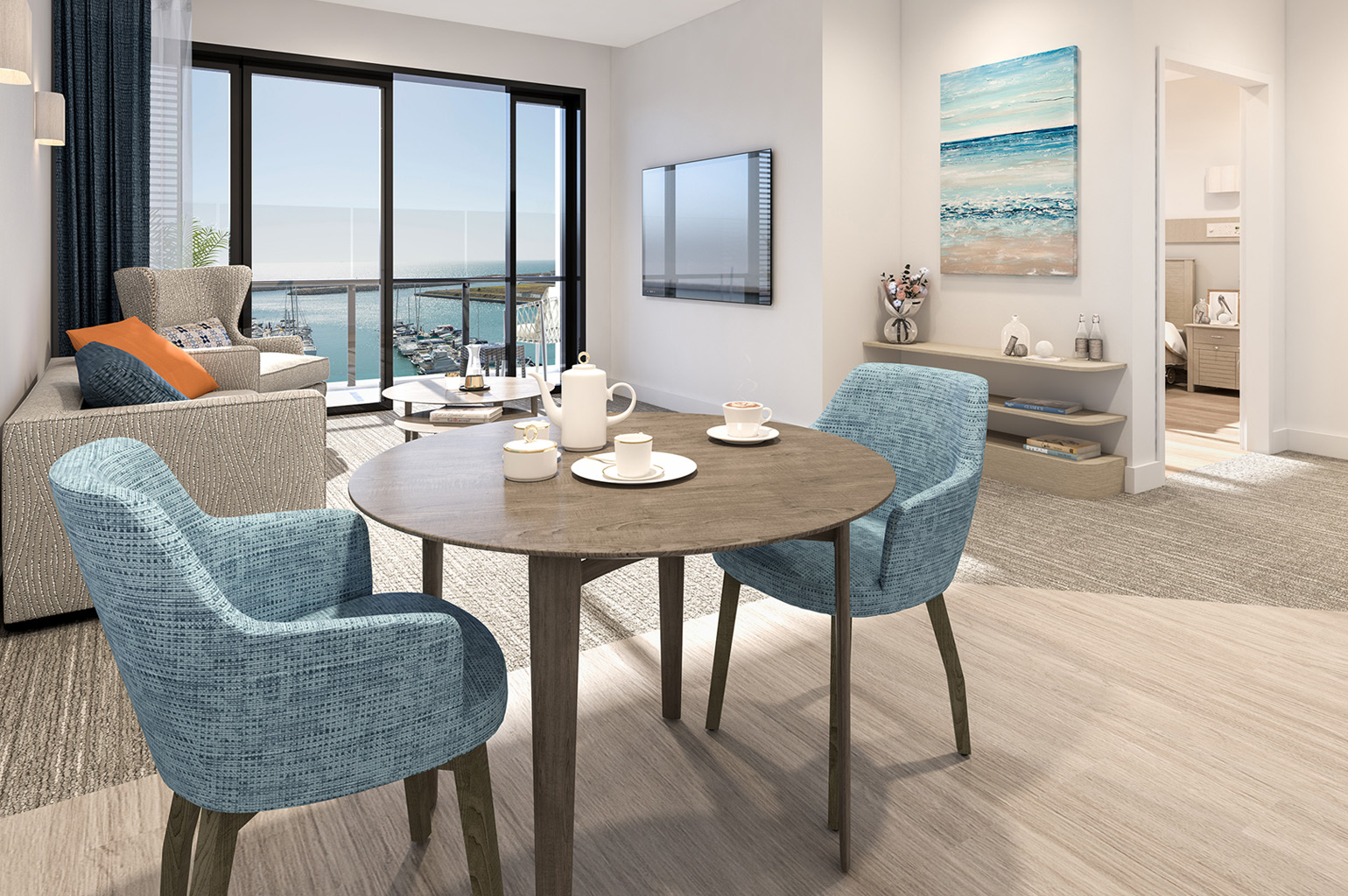 View the progress of our state-of-the-art care home Regis Port Coogee in this recent timelapse video.
Features
Click on the items above to learn more about features and care types.
Payment Options
Residents can choose to pay for their accommodation by a refundable deposit (RAD), a daily payment (DAP), or a combination of both. A refundable deposit is paid as a lump sum amount. A daily payment accrues daily and is paid periodically, for example monthly. Please call to discuss how this works.
Note, the room cost is up to a maximum of the advertised price by room type and is payable via a Refundable Accommodation Deposit (RAD) or Daily Accommodation Payment (DAP).